Makkah – Sarayah Eman – 3 Star

The Birthplace of Revelation Situated directly opposite the Royal Palace in Makkah, Saraya Eman is approximately seven minutes walk from the Grand Mosque. Part of the Sarayah hoteliers group, the hotel is reasonably furnished and each room has an en-suite bathroom and air-conditioner. Guest rooms are satisfactorily sized and décor is basic.
View more details about this hotel.
Madinah – Mubarak Diamond – 3 Star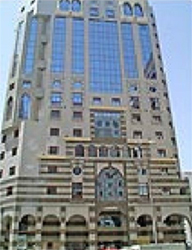 The City of the Prophet
Located behind the Prophet's (SAW) Mosque, in the tranquil surroundings of Madinah, the Mubarak Diamond Hotel offers its guests a warm and welcoming reception. You will find ample sized bedrooms, all offering en suite facilities with comfortable and relaxing furniture along with regular housekeeping to keep things in order. The hotel is modestly rated at three stars, offering amenities that rival most four star accommodations in Madinah.
View more details about this hotel.
Included
Return international flights
Atol protection for your package
Acquisition of visa
Hajj draft
Medical doctor for advice
Air conditioned 3* Hotel in Makkah
Air conditioned 3* Hotel in Madinah
Breakfast in Makkah
Aziziyyah hotel available during the days of Hajj
Visit to historic sites
Transport in air-conditioned coaches
Mina tents in Special Services area in European Section
Full-board meals during the days of Hajj
Religious guide – Abu Abdissalam
Dedicated multilingual tour guides with years of experience
Pre-Hajj Seminar in the UK
Islamic Lectures throughout the tour
Itinerary – 3 Weeks
Depart London: 6th October, 2013
Madinah: 6th – 10th October, 2013
Mina, Arafah, Muzdalifah (Days of Hajj): 13th – 18th October, 2013
Aziziyyah: 18th October, 2013
Makkah: 19th October – 25th October, 2013
Return to the UK: 25th October, 2013

All dates are subject to slight variation depending on moon-sighting and airline confirmation.
Religious guides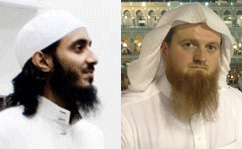 Shaykh Abu Abdissalam

graduated from Dar Al-Hadith Al-Khayriyyah in Makkah. He is a presenter for Islam Channel, Huda TV & Islamic Network TV and is an instructor for AlKauthar Institute and a special advisor and instructor of iERA.
Shaykh Wasim Kempson

graduated from Madinah Islamic University (K.S.A) with a BA Hons in Shari'ah and specialises on the field of Fiqh and Aqeedah. Shaykh Wasim is currently an Imam at Al Muntada al Islami UK.

Sold Out!
We were the first company to finish our Hajj places Alhamdu lillah. From time to time, people cancel their places. Register on our waiting list to ensure that you're the first to get a place if one gets available. Waiting list Hajj places are strictly on a first come, first served basis. We only require a deposit of £200 per person to reserve your place which will be refunded if a place does not become available.
Prices
PRICES coming soon In sha' Allah
£TBC per adult in a quad room
£TBC per adult in a triple room
£TBC per adult in a double room
£TBC per child (2-11 with bed)
£TBC per child (2-5 without bed)
£TBC per child (under 2 without bed)
The star-rating, pictures and descriptions of hotels shown are accurate to the best of our knowledge. However, Radiant Drops Ltd will not be liable for anything that is not as shown. Hotels regularly change their bedding, furniture and decoration and we cannot guarantee the exact descriptions of the services that you have booked with us. All prices, hotels and itineraries are subject to change. If you have paid the deposit, you will be given the choice of a similar hotel if your preferred hotel is not available and the costs will be adjusted accordingly.
Due to regulations in place by the Ministry of Hajj, it is now mandatory to leave Madinah by the 5th Dhul-Hijjah. We will go straight to Aziziyyah, a district of Makkah which is located a few miles away from the Haram. The benefit is that, when you arrive, you will be able to perform an Umrah. It is important that you take this opportunity to rest and prepare yourself mentally and physically for the Hajj rites which begin on 8th Dhul-Hijjah. Accommodation in Aziziyyah is in an air-conditioned but basic hotel. Men and women may be separated in rooms and three to five people will be sharing each room. Guests from all packages will be staying together during the days in Aziziyyah as they will be during the days of Hajj itself in Mina, Muzdalifah and Arafah.